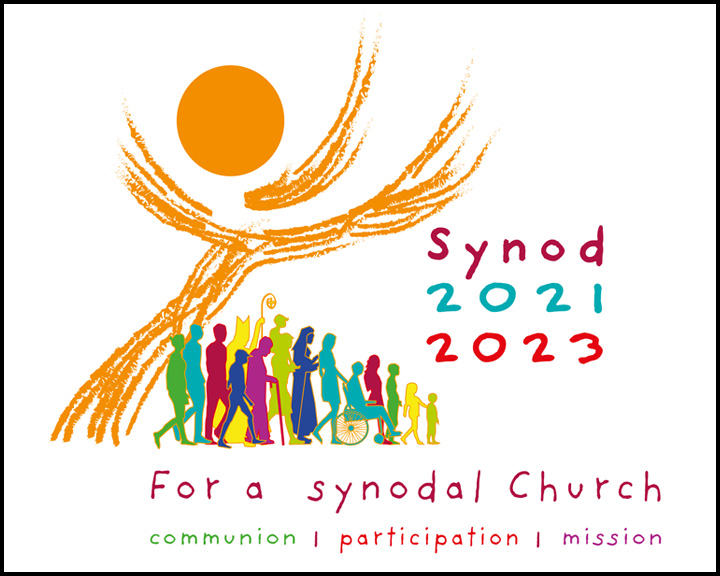 The document that will be integrated into the Listening Session Report from the dioceses of Pennsylvania and New Jersey is now completed.

Click here to read the report.
Welcome to Saint Mark the Evangelist and Mount Calvary Parishes! We are glad you are here! We are partnered Roman Catholic parishes residing in the Diocese of Erie. Our mission is to continue to share God's word with the community and create disciples of Jesus Christ.
St. Mark the Evangelist Church

695 Smithson Ave, Erie Pa 16511
P: (814)899-3000
Mt. Calvary Parish

2022 E. Lake Road , Erie , PA 16511

P: (814) 454-0061
St. Mark the Evangelist/Mt. Calvary Parish Office
695 Smithson Ave, Erie Pa 16511
P: 814-899-3000
office@smmc.church
Office Hours:
Monday to Thursday: 8:30am - 2pm
(office closed Friday's)
Saturday & Sunday: Closed
---
This Week's Events
---
View Full Calendar HERE
Daily

Wednesday, Thursday, Friday
8 a.m. at St. Mark Chapel
and
12:10 p.m. at Mount Calvary
Saturday
4:30 p.m. at St. Mark
Sunday

8:45 a.m. at Mount Calvary
10:30 a.m. (online or in person) at St. Mark
Confessions
Saturdays 3:15 - 4:15
at St. Mark
or by appointment